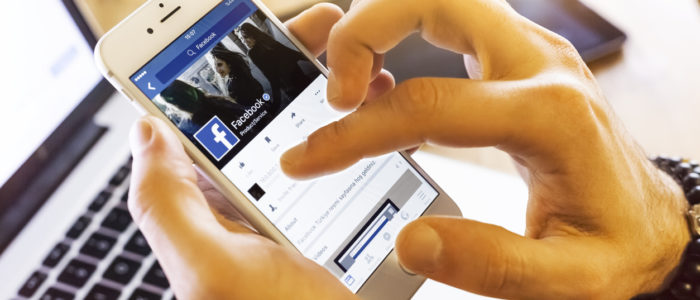 Driving traffic to your website is absolutely essential these days, but it's even more important to drive laser targeted traffic to your web properties.
It used to be that any traffic was good traffic, and in the "Wild West" of the internet it was a lot easier to convert complete and total strangers into paying customers even if they only had a passing interest in what it was you had to offer. Today, however, with all of the competition out there you have to be a lot more strategic about not just how you market and advertise but who you market and advertise to as well.
Facebook has become an essential tool for helping folks build businesses, simply because it allows you to laser target your marketing messages and your advertisements in a way that just wasn't possible before.
That being said, you need to be strategic about how you use Facebook to push floods of targeted traffic to your websites and your sales funnels – and that's what we are here to help you with right now!
Always add full-size and vibrant images 
According to market analysts, Facebook posts and advertisements that include images are able to boost engagement by more than 120%, and when those images are full-size and vibrant – not to mention laser targeted to the actual message in the market that you are sharing them with – engagement rates climb even higher than that.
You want to be sure that your images are carefully selected, that they add rather than detract to your marketing messages, and that they are crystal-clear and just as large as humanly possible. You want to "steal" as much Facebook real estate as you can with these images, within reason.
Utilize short updates 
People on Facebook are a very "go-go" and hurry kind of mode, and you don't want to slow them down with long Facebook statuses and updates loaded with text that they just aren't going to spend any time on anyway.
The average attention span is shorter now than it ever used to be in the past, and if you want to have any real impact whatsoever on your target market you need to really try to communicate with them in bite -sized chunks that get your message across ASAP without any waste and without any confusion.
Keep your messages sort and your engagement rates will spike.
Ask questions to improve engagement 
Finally, you need to understand the value of not just targeted traffic but targeted traffic that is engaged with your content, your social media, and your business in general.
Rather than just hammer your market with post after post, update after update, ask questions, look for engagement, and try to find ways to foster as much of a communication with your market as possible. This can be a little bit tricky to do on a regular and routine basis (especially when you are trying to add a lot of value at the same time), but the more questions you can ask the higher your engagement will be.
About the Author
Morris Edwards is a content writer at CompanyRegistrationinSingapore.com.sg, he writes different topics like How to generate leads through social media and all topics related to Singapore Economy, More information about Setting up company in Singapore visit our website.
Contact:
Company: Singapore Company Incorporation Consultants Pte Ltd
Address: 10 Anson Road International Plaza #27-15, Singapore 079903
Telephone: +65 66531211
E-mail: info@companyregistrationinsingapore.com.sg
Website: https://www.companyregistrationinsingapore.com.sg